"Deciding what not to do is as important as deciding what to do."
– Steve Jobs

Roger M. Friedensen, APR
Partner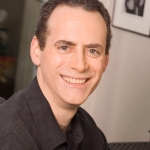 Roger began his career in 1985 with Epley Associates, Inc., one of the Southeast's leading public relations firms. Over the years, he's managed a wide array of research and research and strategic communication programs for a broad range of regional, national and international clients across dozens of industries.
Before co-founding Forge Communications in late 2009, Roger served as vice president and senior vice president of client services at Epley Associates, Inc. and its successor, The Catevo Group. His specialties include research, reputation management, strategic planning, crisis communications, issues management, media relations, brand development, messaging and spokesperson training.
Roger has managed a wide array of strategic communication programs for a broad range of regional, national and international clients across dozens of industries, including Advance Community Health, BB&T, Carolinas HealthCare System, Colonial Pipeline, Community Care of N.C., Cone Health, the Greater Durham Chamber of Commerce, GSK, McGuire, Wood & Bissette, P.A., IBM Clinical Development, the N.C. Hospital Association, the N.C. Institute of Medicine, the N.C. Turnpike Authority, Quintiles Transnational, Novozymes and the Raleigh-Durham International Airport.
Roger was a visiting instructor in the Department of Communication Studies at North Carolina State University and is a frequent speaker and panelist at local and national conferences. He earned master's and bachelor's degrees in speech communications from the University of North Carolina at Chapel Hill.
An accredited member of PRSA, Roger served on the Executive Committee of the Counselors Academy of PRSA and is current Ethics Co-Chair on the Board of Directors for the North Carolina chapter of PRSA. and is past president of the Raleigh Public Relations Society, which honored him in 2013 with the Watt Huntley Award for Lifetime Achievement. Active in the community, Roger is a steering committee member of and strategic counsel to the Regional Transportation Alliance and has served on the boards of several local and state organizations.  You can follow Roger on Twitter here, connect on LinkedIn here and review some of his presentations  here.
When Roger's not working: A professional guitarist, Roger performs regularly around the Triangle and has released two CDs. In addition, he's a father, husband, cook, gym rat, and music geek.

Ray J. Hornak, APR
Partner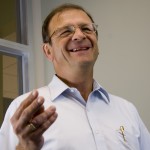 A graduate of Wheeling Jesuit University, Ray served as senior consultant, director of client services, senior vice president, managing director and president of the legacy firms before co-founding Forge Communications in 2009.
Having worked in the communications field for more than four decades, Ray is one of the most experienced consultants in the Carolinas. He's served a myriad of local, state, national and international clients in virtually every sector, including manufacturing, transportation, technology, finance, insurance, healthcare, agribusiness and education. Through the years, Ray has coordinated research and communications programs for clients such as BB&T, Carolinas HealthCare System, Chem-Nuclear Systems, Corning, GE, GSK, John Deere, the Osteoarthritis Action Alliance, the Pines at Davidson, the Raleigh-Durham International Airport, S. T. Wooten and Wayne UNC Health Care.
Ray has served on the public relations committee of the Wake Education Partnership and on the board of directors of the Wake County Business/Education Leadership Council. He was a co-founder of the Blue Ridge Parkway Foundation, serving as its first board member and continuing today as a member of its board of advisors. Ray is an accredited member of the Public Relations Society of America and a past president of the society's North Carolina Chapter. He was  honored with the Raleigh Public Relations Society's Watt Huntley Award for Lifetime Achievement.
When Ray's not working: A Pittsburgh native and motorcycle enthusiast, Ray is a regular golfer and rabid Steelers fan (he's president of the Steel Triangle Club).
Gail (Rosenberg) McHugh, APR
Partner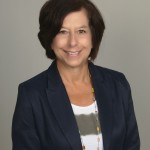 Gail (Rosenberg) McHugh joined Ray Hornak and Roger Friedensen at Forge Communications in 2016 as the firm's newest partner. With a wealth of corporate, healthcare, nonprofit and government experience, Gail will blend her expertise in strategic communications, community building, reputation and issue management, and grassroots public affairs with Ray's and Roger's depth in reputation and brand management, market and community research, crisis communications, environmental, industrial and healthcare communications.
Prior to joining Forge Communications, Gail served as a leader in Corporate Communications, Marketing and Outreach with Carolinas HealthCare System (CHS). She managed or was directly involved in a wide range of areas, including significant partnership programs, community healthcare projects, public health issues (including H1N1), healthcare services and facility expansions, board and executive leadership communications and conferences, media outreach and grassroots public affairs.
Prior to CHS, Gail was senior vice president for The Catevo Group, an integrated marketing communications firm resulting from a merger of Epley Associates and several other marketing communications firms. Gail first joined Epley Associates in 1985. She left in 1989 for in-house positions with Chem-Nuclear Systems and Highwoods Properties before returning to Epley in 1999 as senior vice president heading its Charlotte operations and business development activities.
Gail began her career in Washington, D.C., working with the Democratic Senatorial Campaign Committee, the U.S. Senate Press Gallery and the U.S. Department of State's U.S. Arms Control and Disarmament Agency as a public information officer. During her time at the State Department, she was involved with the Strategic Arms Limitation Talks (SALT) and served on two major international delegations.
After leaving government service, Gail joined the Washington, D.C., office of Doremus and Company, then one of the country's largest public relations firms. Her clients included the Government of Turkey, the National Conference of Catholic Bishops, Wolf Trap Farm Park for the Performing Arts, and FIAT Motors of North America, among others.
Following her move to North Carolina and joining Epley Associates, Gail helped form the N.C. Chemical Industry Council and served as account manager and senior counsel for Chem-Nuclear Systems, several General Electric Company divisions, Bahlsen Specialty Foods, Burroughs Wellcome Co./GlaxoSmithKline, and a number of North Carolina hospitals and hospital systems.
Throughout her career, Gail has served as a volunteer with a number of organizations and is currently on the board of the Charlotte Chamber's Healthy Charlotte Council and the Chamber's Metro Chapter. She also is a board member of Big Brothers Big Sisters.
She is accredited in the practice of public relations by the Public Relations Society of America and previously served as executive director of the Joe S. Epley Scholarship Foundation for Public Relations. Gail has also served as an adjunct instructor at Appalachian State University where she taught integrated marketing communications.
Gail lives in Charlotte with her husband Frank (McHugh) and enjoys gardening, hiking, golf and everything about their blended families!