"Behold in the quick forge and working-house of thought…"
– William Shakespeare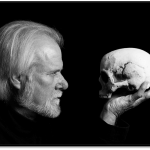 Visit our blog, Forge Ahead, or our Twitter feed (@forgecomm) and see what we think. More important, though we'd like to get to know you better by hearing what you think, so please take a few moments to comment on one or two of our posts. Working together, you and we can most certainly become a lot smarter about important issues and ideas than we would on our own. And isn't that how we should be using information technology?
We'd also love to welcome you as a member of our extended Forge family on Facebook and Google+. While we can't promise we can invite you all to Thanksgiving dinner or our next family reunion, we will do our best to share interesting information (and maybe one or two old family recipes) with you.
May the Forge be with you, indeed.